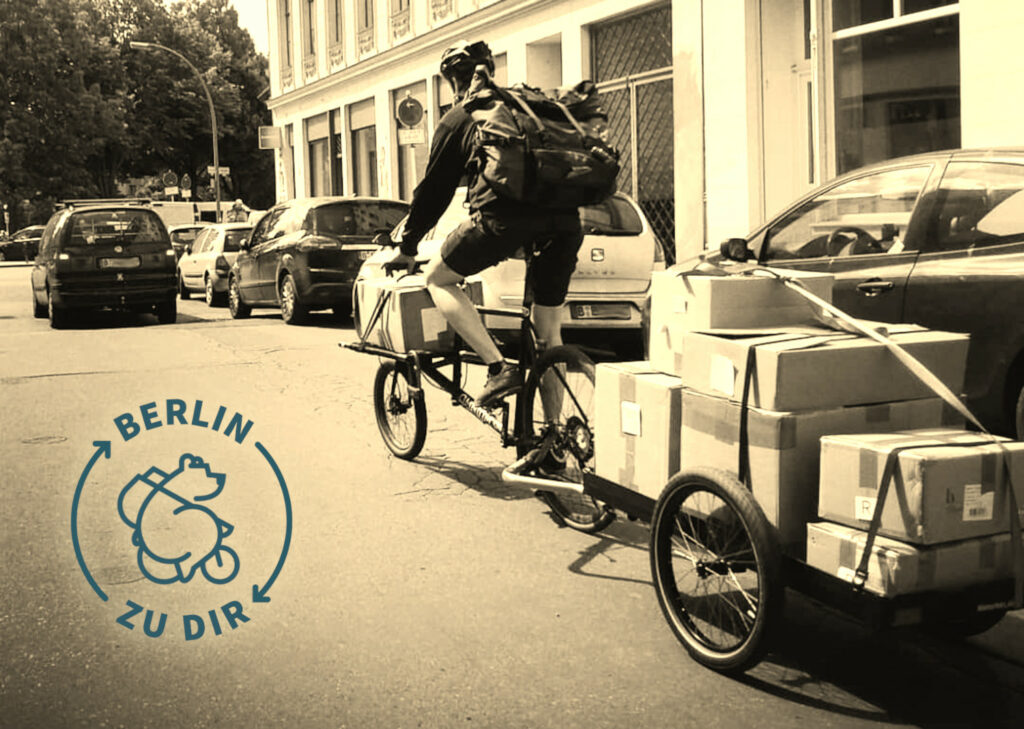 Become our new co-founder of Berlin Zu Dir!
We are ambitious and are in need of reinforcement! Starting from now, we would love to have an engaged person on board to take over the full-time role as a co-founder for our social enterprise Berlin Zu Dir.
With berlinzudir.de we create a marketplace for local shops and producers, based on cargo bike deliveries and a decentralised logistics system.
Our goal is to shape the city logistics of Berlin in a fairer, more sustainable and humane fashion. At the same time, our work also helps promoting the diversity and resourcefulness of Berlin's cityscape. To this end, we strive to connect a wide variety of relevant actors through creative models of partnership and cooperation. With such a solid foundation, we would then be able to collectively achieve far-reaching impacts. In the middle-term, Berlin Zu Dir will serve as a cooperative uniting local shops and producers, delivery providers as well as interested customers.
Our utmost vision is nevertheless to establish the foundation for a pioneering, global network of online local marketplaces.
We have already found our first partner ships and the online marketplace has been launched as well. There are, nevertheless, numerous operative processes to be defined and the corresponding tasks to be coordinated. On a strategic level, there is equally a great deal of untapped potential where one could freely explore.
At the moment, our co-founders are Felix (CEO with 10 years of experience in online marketplaces and social enterprises), Jakob (software developer and complex problem solver), Kilian (software developer and specialist for bulk data analysis) as well as Joachim (CMO with 15 years of experience in marketing and strategies).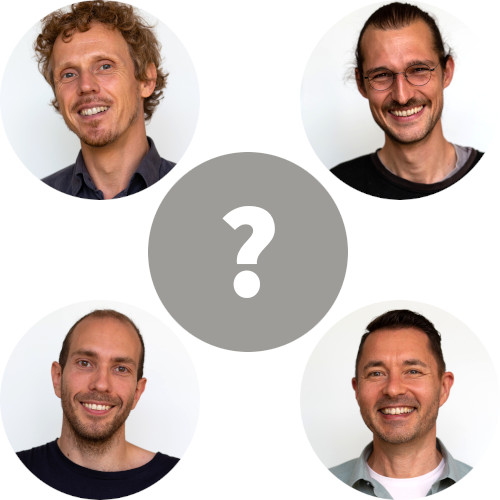 As some of you might have noticed, our constellation currently only consists of males. It is exactly for this reason that we would be delighted to welcome a new female or non-binary co-founder. We are committed to building up a multi-faceted and inspiring team whose sense of well-being is a shared priority.
What we are looking for:
We are in search of an energetic and engaged person who is determined to guide an ambitious project with the existing skill sets. Ideally speaking, you should have:
experiences in business or project management
experiences in e-commerce, platforms/marketplaces, software development, logistics or sustainable consumption
experiences or interest in alternative organisational methods such as sociocracy and holacracy
humour, empathy and team spirit
Your potential responsibilities include:
contribution to business plans and strategies as part of the co-founder team
leadership and definition of the daily operation e.g. ordering process, contract and customer service
development and monitoring of a key-account-management for our local retailers
active shaping and coordination of our internal organisational processes
development of the framework for our company culture and vision
leadership of the funding rounds
team-building and talent management
You can expect from us:
A small but close team with cordial and open communication with each other.
Our current team comprises of 8 persons in total.
A diversified and self-organised team structure is what we are committed to. To this end, we strive to preserve its indispensable elements such as versatile roles, flexible working hours, self-ownership, consideration for individual strengths and needs.
We value an open, respectful and empathic approach towards critiques as well as conflicts. Together, we will create a healthy, fulfilling and lively working environment for all.
Our offers for you:
a beautiful and tranquil co-working space featuring community life together with other freelancers and projects (www.coopspace.net).
home office as per needs and discussions
a long-lasting partnership in the form of financial and/or work contribution is specifically welcomed.
provided that our current funding round is successfully concluded, an annual salary of €60000 starting from October 2021 would be a reality
Should your interest be piqued by this role, we would be happy to discuss further details with you either in person at our co-working space or over the phone. Please send a short email with your CV to Felix Weth at:
+49 178 189 6873
---